About Me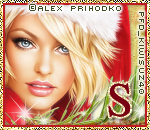 Hello, I am Scribbles , the Girl behind Scribbles Tags N Tuts . I have been writing tutorials since May 22, 2009. My first tutorial was called Twilight Obsession. How I got my name is simple. I found tagging to be my Guilty Pleasure. I thought it fit perfectly. Well that is until I changed the name. I am a designer as well. You can find links to my blogs on my top menu. If you have questions please feel free to ask. Other wise you can read more about me on my ABOUT ME PAGE!

Friday, February 6, 2015
With Matching Kit Both Exclusive at
CDO
Thursday, February 5, 2015
Sunday, February 1, 2015
Pink Val is a beautiful Tag created using the Amazing Artwork by
You can purchase both in Spazz's Store.
You can find the Tube
here
You can find the ScrapKit
here
please click the tags to view larger